Depend on CCS for qualified, efficient and reliable service
Asbestos Removal. Small and large projects.
Demolition. Check for asbestos first.
Asbestos Consultation. Onsite assessments and reports.
Asbestos Testing. Let us handle the sample taking.
Contact us today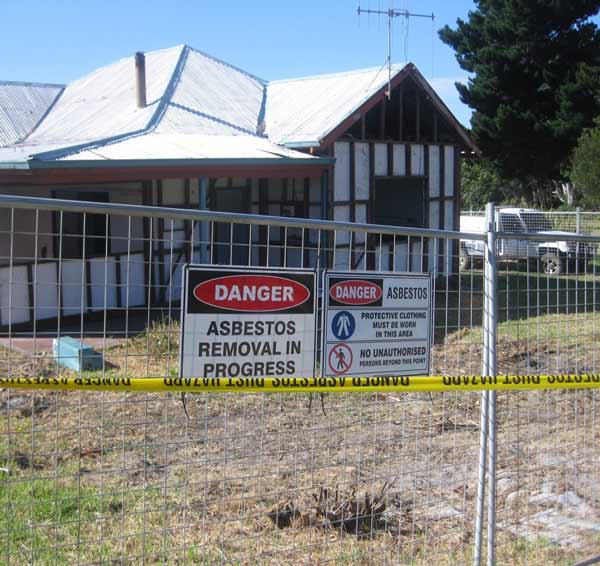 ---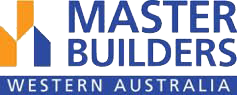 Ensure your service providers are fully licensed for non-friable asbestos removal, and operate to a Worksafe approved management system.
Licence No: WARA 1315
Guaranteed accordance with Worksafe Regulations, WA
Workplace safety requirement: Demolition
Hazardous Substances: Asbestos
Master Builders Association Member
---
"We were so impressed with the level of careful planning, execution and cleanup after removal – the place was immaculate."
-Mt Leahy, Denmark.
---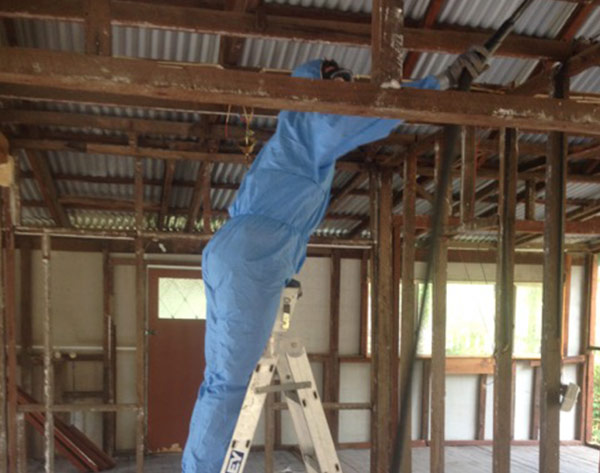 Contact us for swift demolitions and strip outs
We are your local leaders in demolition and strip out service, and offer accredited asbestos identification and removal service. If you are stripping out or demolishing a property that is between 15 and 60 years old, then you need to consider the risks of asbestos exposure. Dial
0412 066 366
for an obligation free quote.
Go to our Demolitions Page to find out more.
---
---
Does your home contain asbestos?
For Asbestos consultation and testing, contact your trusted removal specialist today. Asbestos can pose an extreme and costly health hazard to you and your family. Don't take chances. If your home, shed or fencing was built between 1930 – 1999, it may contain asbestos materials. Because of severe risks to health, asbestos was phased out from the 1980s. However, a total ban on the manufacture, use, reuse, import, transport, storage or sale of all forms of asbestos didn't come into affect until December 2003.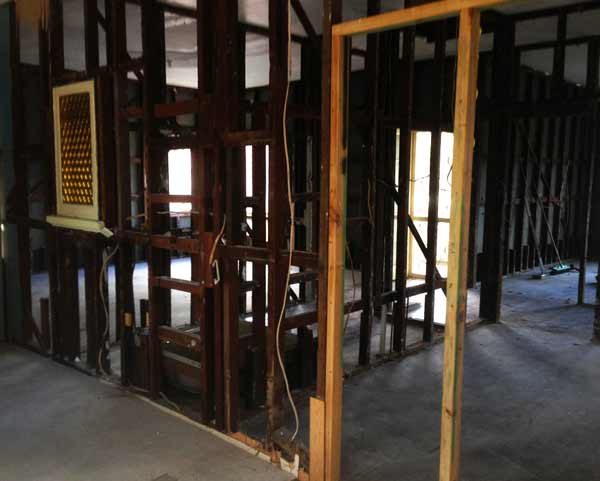 ---
---
Looking to buy a house?
We provide an asbestos consultancy service to real estate owners and pre-purchasers in Albany, and around the Great Southern region. If you are considering purchasing a property that may contain asbestos, you will need a full inspection and independent advice. A CCS asbestos report will help you plan and negotiate your property purchase.
Rely on WA's regional leaders in asbestos removal and disposal
Fully trained and licensed task team
Sustained track record of project success
8 years expertise in occupational heath and safety
20 years in property maintenance services
---
Phil was always prompt and well prepared for measuring up, and had our quotes to us within a couple of days. We were so impressed with the level of careful planning, execution and cleanup after removal – the place was immaculate. We felt completely at ease entrusting Phil with this work.
Kristina and Luke, 2015.
---