---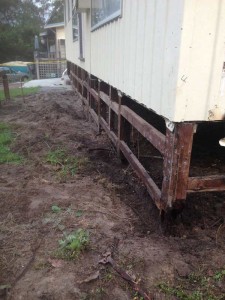 Job Type: Asbestos Removal
External cladding – wet wether contained, and communication maintained
Phil did a fantastic job for us when we were renovating our Denmark Property. He organised removal of all the asbestos cladding around the house, timed it in with building contractors and made sure any exposed walls were covered and protected from the elements. We did had some very wet weather while the cladding was off and Phil managed to keep all of the house free from water damage during the storms. As we don't live in Denmark, Phil also did a great job of keeping us up to date with progress, sending us photos and keeping in regular phone contact. We are more than happy to highly recommend Phil and Creative Choice Services.
Jo-Anne Woodruff Campbell Ave, Denmark
---
Job Type: Asbestos Removal
House and fencing – professional and methodical
Phil and his team did a really thorough and professional job, carefully removing and disposing of all the asbestos from my house and fencing. It was a huge job but was done quickly and efficiently. The property was left clean and free of any asbestos dust or residue. Thank you Phil and team for taking the anxiety off my shoulders. Your professionalism, care and methodical approach where key in turning what could have been a nightmare into the prospect of a dream.
Jane Matthews, Brazier Street, Denmark
---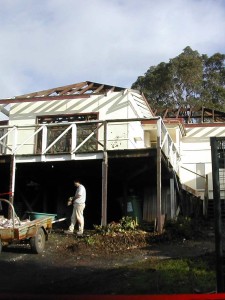 Job Type: Asbestos Removal
Asbestos Demolition – trouble-free
From our initial enquiry right through to the on time completion, our experience with using CCS to demolish our house on Scotsdale Rd, Denmark, was trouble free. Phil was very easy to work with and ensured that the complex task of removing asbestos material was handled to our complete satisfaction. Phil understood the need to keep adjoining property owners fully informed at all stages of the work and made sure the work was completed with minimal disruption. We were especially pleased that CCS was able to find new homes for a significant amount of the demolition materials – a win for us, the recipients and the environment.
Geoff and Joy Bowley
---