Creative Choice Services (CCS) was founded in 2011, to bring quality management and dependability, to property maintenance services, for residents and businesses in Denmark, Albany, and throughout the Great Southern.
CCS is all about 'choice', because we believe that excellent service provision is born out of listening to, respecting and responding to client needs.
Phil, 2015
Founder Phil Kinder, soon identified a need for local, specialised Asbestos Removal and Demolition services, which CCS was well placed to meet.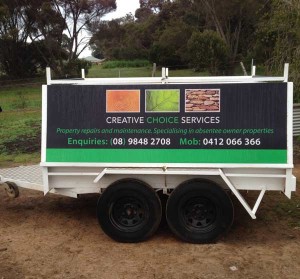 ---

Full WARA Licence (WA Restricted Asbestos) #1315
Full Workplace Safety Accordance, WA, for demolition and asbestos
Police Clearance Certificates
Public Liability Cover
---
In the last year CCS has completed many asbestos inspections and removals including 7 large scale and complicated projects, conducted to a high standard of safety, efficiency, and professionalism.
See Our Recent Projects
CCS works hard to take the workload off your hands, and the worry from your shoulders. Everyday residents and businesses can turn to CCS for satisfaction and peace of mind, because of the calibre and commitment of the team.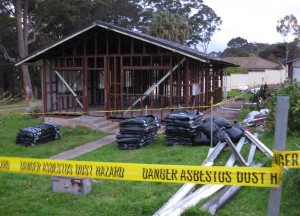 ---

Phil is supported by wife and business partner, Jess, and head tradesman, and supervisor, Richard.
CCS also have a dependable team of contractors that they can call on, allowing them to service projects small or large, and to tackle big jobs in a timely, and efficient manner.
---
Meet the CCS team - Phil, Jess and Richard
---
Contact us for safety first
---